Here is an easy recipe you can make in your next cookout! Make it an appetizer or as one more item of a grilled table spread. This recipe can easily be made on the stovetop if the grill is not available.
Quieres leer esta entrada en Español? Cliquea Aquí
This is one of those recipes that is so easy it is very difficult to forget. You will be surprised at how quick it is and the amount of flavor you get from the mussels.
I came across a similar recipe many years back when a good friend took me away from a difficult time in my life. Cooking has ALWAYS been a source of peace for me, and at the time, I was not cooking as much and feeling disconnected. My friend took me camping at the family cabin when a friend brought bags of clams and mussels to the party. The question was how to cook them? I drew back to my experiences and what was available around me.
If you want to try this recipe at your next cookout, also try my Sofrito Pork Chops, where I use sofrito as a chimichurri of sorts, even though they are not Keto my grilled sweet potatoes.
Jump To
Ingredients
Like I said before, I was invited to the cabin as a way for me to get away from a challenging period in my life, if even for just a few days. What transpired that weekend was reconnecting to my passion for cooking, and because I was not expecting to be cooking, I had no control over what ingredients I had available. The following is what was at my disposal.
Mussels: Always do your best to buy mussels from a reputable purveyor. Someone that you trust with your seafood. Establishments dedicated to buying and selling seafood know and understand the best way to store seafood in order to sell it to you. Always, ask the clerk any questions or concerns, as well their best tips for storage. If the product seems questionable, do not buy it.
Beer: For this application a pale cheap beer does the trick. Same if you want to use a cheap white wine. We are looking for infusing the mussels with the flavor, but we do not want to use expensive alcohol that could otherwise enjoyed as a drink.
Onions: Onions are aromatic flavor agents.
Garlic: I LOVE garlic and I will use garlic in any recipe and as much as possible. Like onions, garlic is a aromatic flavor agent that will add depth and balance to the beer or wine base.
Parsley: Parsley adds a sense of freshness to the final product.
Cilantro: I also love cilantro, more specifically it's cousin CULANTRO. Like parsley, cilantro or culantro add a sense of freshness, making this recipe great for a hot summer day cook-out.
Salt and Pepper: Salt helps to draw out the natural flavors of everything it touches, while pepper adds a hint of punch.
Cumin: The ground seeds of the parsley family. The flavor of cumin has floral tones
Lemons, or limes, or both: We are still adding more layers of freshness to this dish. Seafood is best fresh, light, and simple. Although, all these ingredients might not seem (simple) their combination builds on to the sense of freshness.
Butter: It is butter. Everything is better with butter, lol
Red Pepper Flakes, optional: This is my secret ingredient when I want to add a bit of spice. a little goes a long way, especially if it is simmering for a long while. but a faint lace of spice ignites appetite, making you to want to eat more.
See the recipe card for quantities.
A note on Mussels
If you do not know how to purchase mussels and clams at the grocery store or your local fishmonger, here is an excellent article from Bon Appetit that goes through the details for your selection.
Substitutions
Here are some substitutions if you would not like to use or would like to add besides mussels
Clams - The first time I made this was with clams.
Shrimp - This makes a great way to cook shrimp as it will not take too long to get them done
Scallops - Especially Bay Scallops. Because bay scallops are so much smaller than sea scallops, it is a tasty way to cook them without losing them through the grill.
Or omit the mussels and use the liquid to hold sausages and bratwurst as you cook them on the grill.
Instructions
When I made the mussels in the pictures, I never took photos of the process, but I have another recipe with a similar adaptation, my Beer Braised Short Ribs. I will use some of the steps from that recipe to explain this one. I must recreate these delicious mussels to get the grades, someone has to do the hard work, right? LOL.
Dice one small or half of a large onion, three cloves of garlic, a handful of parsley, and cilantro, and place in a bowl or pitcher. Feel free to use the dried versions if you do not have fresh parsley or cilantro. Since it is a marinade, they will reconstitute and produce great flavor.
Juice one to two lemons or limes and add to the onion mixture.
Add a teaspoon of cumin, black pepper, and salt. Optional to add about a teaspoon of Red Pepper Flakes for added flavor and spice.
Now for the fun part. At the cabin, this became an ongoing pan at the edge of the grill, which we kept refilling with beer, clams, mussels, and butter. But for the purposes of a recipe, I will say pour two standard beer cans of your favorite mild-flavored pale ale into the mix. Stir to mix. Taste and adjust seasoning if necessary.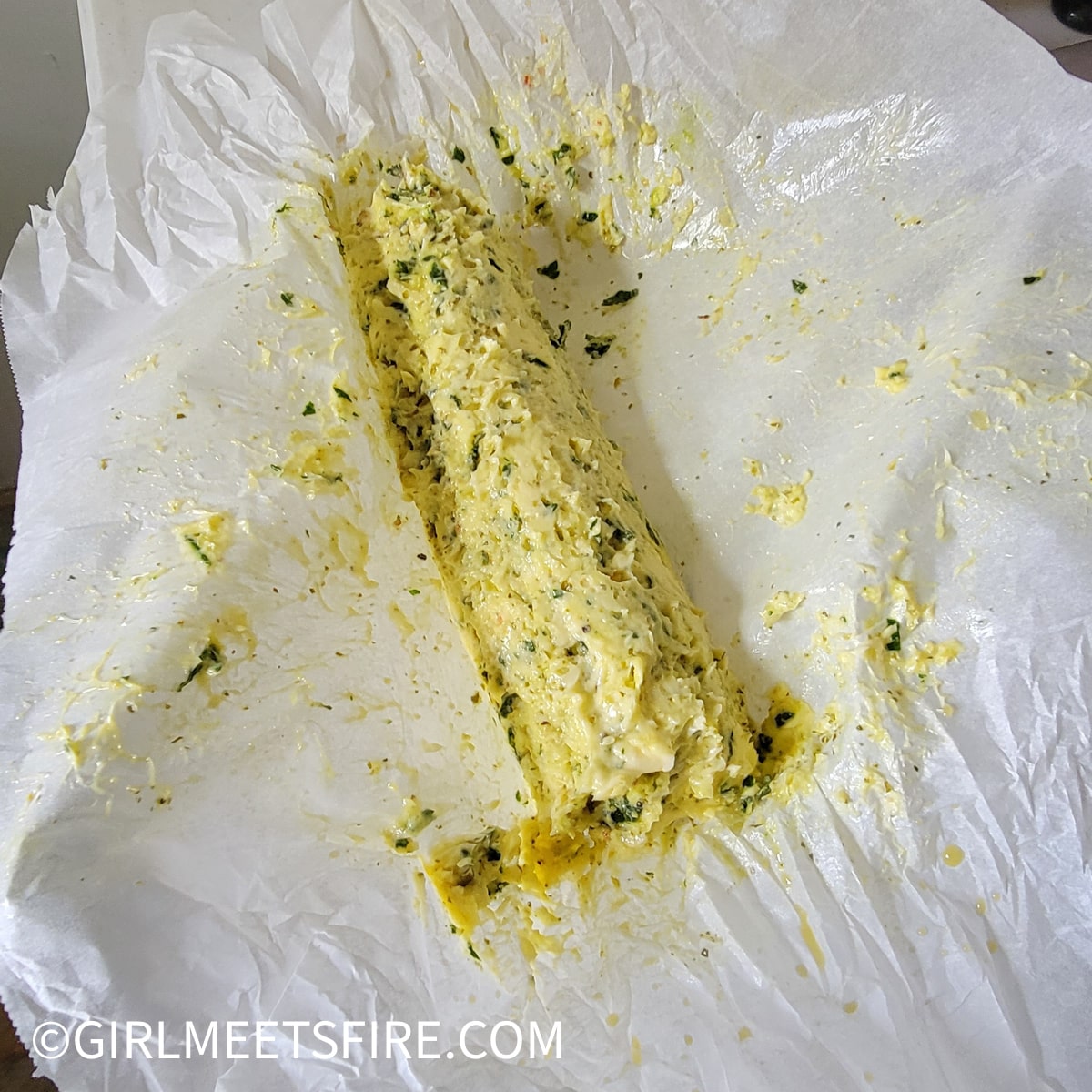 Take a stick of butter and slice it into pieces. Place the butter pieces in a disposable aluminum pan.
Place the mussels in the pan, and pour the marinade over it.
Place the pan on the grill or stovetop and occasionally cook at medium heat if the beer does not cover the mussels.
Top tip
When cooking the mussels, the key is to remove them when they start to open. If you let them sit in the hot liquid, the mussels will lose their tenderness and become hard. Something that could turn off anyone trying mussels for the first time.
Frequently Asked Questions
How to eat mussels?
My favorite way to eat mussels is in sauce with pasta. Here is one of my favorite u0022go-tou0022 recipes for pasta and seafood. Seafood Pomodoro
How long do you have to let the mussels cook?
You know the mussels are cooked when they begin to open. Please discard any mussel that did not open, as this could have been dead before cooking but failed to open as it died, and could potentially be harmful to ingest. Do not use any mussels that have cracked shells or already open shells because these are considered dead mussels. Scroll down for more food safety tips on handling mussels.
How should mussels be cleaned?
I clean them under running water. You can use a potato brush to remove anything stuck to the shell.
How mussels are stored in the fridge?
The best way to store mussels is under cooling. I would place them in a container and throw a light layer of ice at them to keep them at a cold temperature when I arrive at the house after buying them.
Are mussels that are open before cooking safe to eat?
Discard any open mussels before cooking, for these are considered dead.
Related Recipes
I want to know what you think! Did you make this recipe? Please, leave a review and a rating below. You can also find me on Instagram! Please sign up for my email list to receive my newest and latest recipe.
📖 Recipe
Drunken Mussels
Here is an easy recipe, a foolproof way of making mussels or clams for your next cookout! Basic ingredients and exceptional flavor
Equipment
1 aluminum pan

if cooking on the grill

1 saute pan

if cooking on the stove
Ingredients
1

lbs

fresh mussels

1

can

Beer

or a cup of white wine

1

cup

onion

peeled and small diced

3

cloves

garlic

peeled and crushed

¼

cup

parsley

chopped

¼

cup

cilantro or culantro

chopped

salt and pepper

to taste

1

teaspoon

cumin

1-2

each

lemon

or limes or both

4

tablespoon

butter

1

teaspoon

red pepper flakes
Instructions
Dice a small onion or half of a large onion, three cloves of garlic, a handful of parsley, and cilantro, and place them in a bowl or jug.

1 cup onion,

3 cloves garlic,

¼ cup parsley,

¼ cup cilantro or culantro

Squeeze one or two lemons or limes and add them to the onion mixture. Add a teaspoon of cumin, black pepper, and salt. Optional to add a teaspoon of red pepper flakes to add flavor and spices.

salt and pepper,

1 teaspoon cumin,

1-2 each lemon,

1 teaspoon red pepper flakes

Pour two cans of standard beer from your favorite mild-tasting pale beer into the mix. Stir to mix. Test and adjust the seasoning if necessary.

Take a bar of butter and cut it into pieces. Place the pieces of butter in a disposable aluminum dish. Place the mussels in the frying pan and pour the marinade on top.

4 tablespoon butter,

1 lbs fresh mussels

Place the frying pan on the grill or stove and occasionally cook over medium heat if the beer does not cover the mussels.
Nutrition
Serving:
6
pieces
Calories:
213
kcal
Carbohydrates:
11
g
Protein:
8
g
Fat:
13
g
Saturated Fat:
7
g
Polyunsaturated Fat:
1
g
Monounsaturated Fat:
3
g
Trans Fat:
0.5
g
Cholesterol:
46
mg
Sodium:
273
mg
Potassium:
325
mg
Fiber:
1
g
Sugar:
2
g
Vitamin A:
981
IU
Vitamin C:
14
mg
Calcium:
47
mg
Iron:
3
mg